Are you looking for online help to overcome pornography or sexual addiction?
Whether you looking to supplement your own 12-step and personal therapy work, or you are hoping to find a new approach to recovery to help you get unstuck, you will find this resource to be invaluable to you. There are a lot of good reasons people might look to online tools to support their addiction recovery work…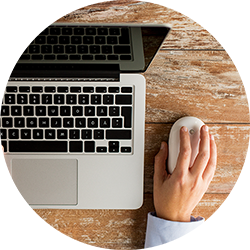 Always-Available Tools
Triggers can strike at any time. Having access to resources that you can use from your tablet or phone can make an important difference in your recovery. You can learn any time from anywhere you can get internet access. Courses never expire so can return as often as you need to internalize what you're learning.
Professional Support
Not everyone lives close to an experienced therapist who specializes in treating sexual addiction. State licensing laws make it difficult (or sometimes impossible) for therapists to work with clients across state lines. My web-based addiction recovery resources can help bridge the gap.
Practical Training
Many online recovery tools are limited to checklists, daily reminders, or general addiction-related information. What you need is the kind of guidance you would receive if you were sitting face-to-face with an experienced therapist. You need guidance on exactly what to do and say in common situations in recovery.
My Recovery Portal is a site I designed to provide access to expert, clinical intervention help for pornography and sexual addiction recovery–both for recovering addicts and affected spouses or partners. I want your experience to be as close as possible to sitting with me in the room, learning practical, solution-focused behaviors and language to use in your day-to-day life in recovery. I want you to know what to do. I go way beyond just educating about addiction. The courses I offer present the same information and guidance I share with my therapist clients in my office.