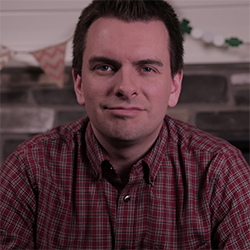 I am a married father of four children, and have a passion for helping people. I especially love working with couples and I almost exclusively specialize in treating pornography and sex addiction. I also work very frequently helping people through the effects of extramarital affairs.
I have provided individual, family, and couple counseling services since 2005 and am committed to competent, kind, and comprehensive treatment of the problems you bring to counseling.
Apart from my clinical work, I have published papers in academic journals with a national readership. I have given presentations and workshops at local and national conferences on topics related to marriage and family therapy in California, Tennessee, Oregon, and Utah. I have taught at Brigham Young University, Utah Valley University, and Argosy University. I am also the recipient of two research awards for my work relating to relationship problems and the cost of family therapy, including an award from the American Association for Marriage and Family Therapy. Currently, I serve as the President-Elect for the Utah Association for Marriage and Family Therapy. I am also Assistant Director of Brigham Young University's Comprehensive Clinic.
Clinically, I have a broad experience. I have worked in adolescent residential treatment, so I understand the complexities of working with teens — especially those who are defiant and struggling with compulsive behaviors. I have worked with sexual dysfunction and the complex relational dynamics around those issues. I work with compulsive sexual acting-out behaviors. I have also worked extensively with people struggling with depression and anxiety. I am a trained marriage and family therapist, so I love working with couples and families.
I know that a key ingredient in the success of counseling is the relationship between you and your therapist. Please feel free to call me for a free phone consultation to determine how we might work together to help you achieve the goals and happiness you are seeking.