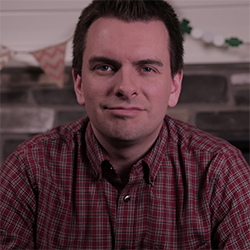 I am a married father of five children, and have a passion for helping people. I especially love working with couples and I almost exclusively specialize in treating pornography and sex addiction. I also work very frequently helping people through the effects of extramarital affairs.
I've been working as a therapist since 2005 and have become highly sought after for my specialized training and experience treating sexual addictions. In 2013, my wife and I opened Utah Valley Counseling, followed by Las Vegas Counseling in 2018, under the umbrella of Sela Health, PLLC.
Since 2013, I have presented to over 13,000 people via workshops and other presentations on the topic of pornography addiction recovery.
I have a podcast called Pocket Therapist and I run an online education platform called My Recovery Portal.
Clinically, I have a broad experience. I have worked in adolescent residential treatment, so I understand the complexities of working with teens — especially those who are defiant and struggling with compulsive behaviors. I have worked with sexual dysfunction and the complex relational dynamics around those issues. I work with compulsive sexual acting-out behaviors. I have also worked extensively with people struggling with depression and anxiety. I am a trained marriage and family therapist, so I love working with couples and families. I am also trained in EMDR (Eye Movement Desensitization and Reprocessing), which is a well-researched treatment approach for trauma.
I know that a key ingredient in the success of counseling is the relationship between you and your therapist. Please feel free to call me for a free phone consultation to determine how we might work together to help you achieve the goals and happiness you are seeking.